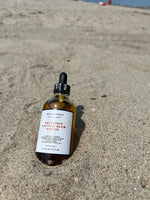 Natural Glow Sun Oil with SeaBuckThorn & Carrot Seed Oil
A natural body Oil designed to offer a featherlight wholesome feeling. Its a vitamin-rich blend of cold-pressed plant and fruit oils that hydrate and nourish all skin types. Layer on top of Sunscreen for added sun protection.
Glow UP HERE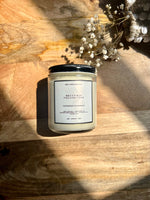 BklynSkin VeganButter w/Hemp
Our Decadent Coconut Oil Free Infused Hemp Seed Oil, Vegan Butter is made with 5 nourishing + moisturizing oils known to treat dry skin, dry scalp, chapped lips, dry knees and heels. Scented with Rosemary + Lavender essential oils.
Treat Skin
Client Testimonials
Loved using the Irie Soap!

Ordering from BKLYN Bar Soap was easy and the delivery came quickly. The Irie has become one of my favorites. Yesterday I spent the morning doing some home improvements. It was over 90 degrees. When I finished I was tired and sweaty. I took a shower with the Irie soap. Not only did it leave my skin feeling refreshed, the smell was like aromatherapy in that shower. Felt like it gave me the little energy boost I needed to continue the day.

D.T
This is It! Lauryn Coffee Soap

Honeyyyyyyyy, this is it right here. I have ordered the other soaps and they were great, but my skin is in love with this one. My skin is extremely dry and this soap does not dry my skin out. I love the light lather as well. If you have dry skin, this is the way to go.

Angie
Love it

The Vegan Butter Feels great on my skin and the smell is amazing!

John J