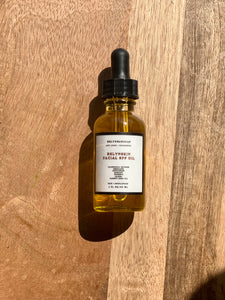 A restorative blend of 7 non-comedogenic vegan oils to intensely condition, visibly plump and increase skin's elasticity. Its unique mix of natural oils visibly revitalizes skin, lending it a healthier, more youthful look.
Squalane acts as an emollient, holding in moisture and improving skin texture and appearance. It also boosts suppleness and flexibility to create a glowing, brighter complexion.
Carrot seed oil boasts powerful anti-aging abilities. Containing vitamins A, C and E, this oil can help smooth wrinkles, repair sun damage and address skin trauma.
Mix 4-6 drops of oil with your nighttime moisturizer and apply the mixture to your face and neck. You can also put 4-5 drops of oil on top of your moisturizer, and it will serve as a protective barrier for your skin.